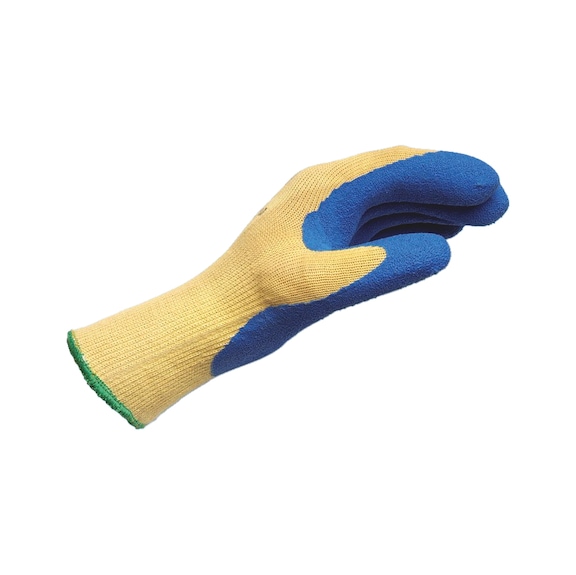 Cutting protection glove CUT 4/200 with Kevlar®
Cut protection glove CUT 4/200
CUTPROTGLOV-CUT4/200-SZ9
Prices for customers after login
Exclusively for trade customers
Register now and access more than 125,000 products
Call customer service: 1800 102 5061

Robust natural latex coating
Seamless fine-knit backing fabric, 100% Kevlar®
High-quality natural latex coating
Improved flexibility and breathability
Thanks to open backs of hands.
Good grip
Thanks to fine surface texture
Excellent protection against cuts and puncture wounds
DuPontTM and Kevlar® are trademarks or registered trademarks of E. I. du Pont de Nemours and Company or its subsidiaries.
Product information
Würth Catalogue(X)
Catalogue page as PDF 1
Certificates/ Documents

Application area
Can be used for handling and processing cutting and sharp-edged tools and workpieces, e.g. glass, plastic, metal parts and profiles
Size

9

Gauge

10

Material of liner

Kevlar® seamless knitted

Material of coating

Natural rubber with crinkle finish

Colour

Yellow
Blue

Standards

EN 388, EN 420

Category

II
Art.-no.

Plus disposal costs -,-- per selected packing unit
Cust. Mat. No.
Certificates/ Documents